New Delhi. Rishabh Pant, the wicketkeeper-batsman of the Indian cricket team, has cemented his place in Team India on the basis of his hard work and dedication. The journey from Rukri to Delhi and then to the national cricket team was never easy for Rishabh, but his family supported him at every step. Rishabh Pant's sister Sakshi Pant has also shown a different kind of passion for her fitness like her brother. Sakshi, with the help of her brother Rishabh, showed her weight by reducing 25 kg in just 10 months. Rishabh and Sakshi's relationship is also that of friend with brother and sister, who support each other in every step, every difficulty and every ups and downs. In an exclusive interview to News18 Hindi, Sakshi not only talks about her weight loss journey but also talks about Rishabh's journey from pranks to his constant maturing.
Question: Are you younger or older than Rishabh Pant? And what kind of relationship do you have with them?
Answer: Rishabh Pant is my younger brother. He is three years younger than me. Our relationship is like a friend, but he takes care of me like a younger sister since childhood. He treats me with so much love and affection that people think that I am his younger sister, but I am Rishabh's elder sister.
Question: Your weight loss journey has been very inspiring. How did it start and what was the impact of Rishabh Pant in it?
Answer: Rishabh Pant has the biggest hand in my weight loss journey. He only motivated me to lose weight and keep myself fit. I have reduced my weight from 81 kg to 56 kg. I have lost about 25 kilograms in 10 months and it is all because of Rishabh. Rishabh told me that I can do it and he will be with me every moment in this journey. Whenever I used to get discouraged about my weight or weight loss journey, he would explain to me that if I keep trying, I will be sure. He told me to just keep trying and not even know how it all happened. And this is what happened, after some time I started liking it. In this way I became fat to fit. The credit for all this goes to my brother and mother, who stood by me in everything, all the time.
Question: Tell me any funny and memorable anecdote from your childhood with Rishabh Pant?
Answer: There are many funny stories from our childhood. Both of us were made to sit in a room every night for 2 hours for studies and it was said that after 2 hours both of you would be asked what you have studied. But after the door of the room was closed, we used to play catch-catch with the ball or used to play bingo game in our copy. After 2 hours, when parents used to come and ask what we read, we did not know anything and then we used to get scolded.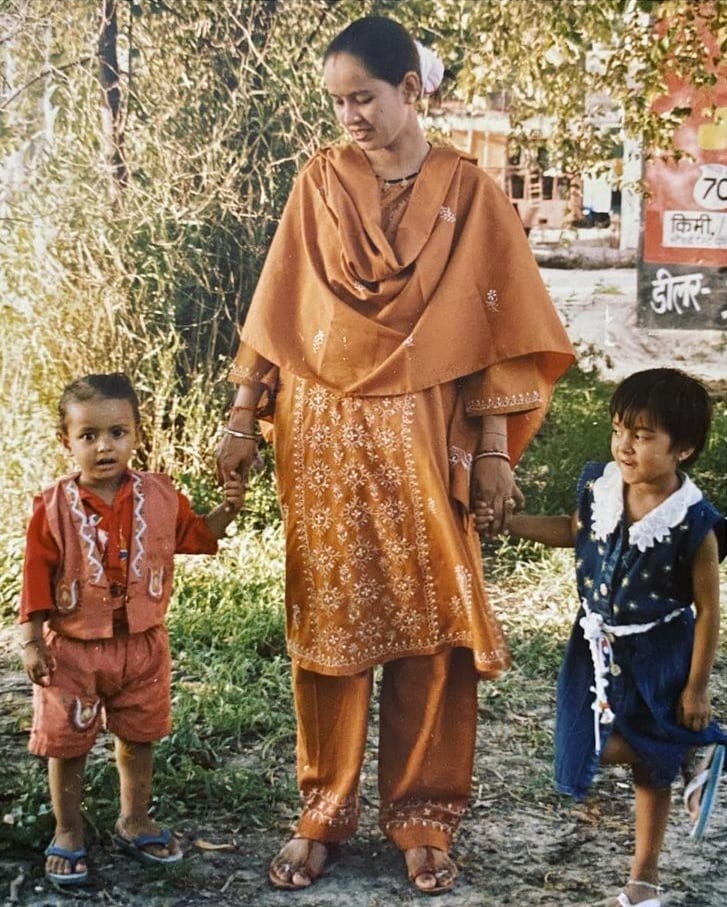 Question: How did Rishabh Pant get inclined towards cricket?
Answer: Rishabh Pant used to play cricket since childhood and he got this hobby from our father. Our father himself also used to play cricket. Papa was also a wicketkeeper like Rishabh. It was always his dream that I did not become, but my son would become a cricketer. Along with this, Rishab himself also started taking interest in cricket and he fulfilled his father's dream. This is his own dream too. Rishabh must have been 12-13 years old, when while watching a match on television, Papa said that one day my son will be here.
Question: Tell us about your family background? How did you and the rest of the family support Rishabh?
Answer: Our parents have a small school in Roorkee. Even today my mother is running that school. That school is now being run for poor children. Rishabh was never stopped to play cricket since childhood. Everyone's priority was that whatever happens, his game should not stop. Everywhere his father took him for trial. He was sent to Delhi alone. The family always supported him and supported him in every good and bad time.
IND vs NZ, 1st Test: Shreyas Iyer is going to debut, may be Team India's playing XI
Question: After going to the national team and becoming famous, do you feel any change in Rishabh?
Answer: There has been no change in Rishabh Pant till date after coming to the national team or after becoming famous. He is still the same as he was before. Old acquaintances meet relatives and friends in the same way as they used to get. But with time he has matured and we are all proud of him.
Question: Any fear or secret or weakness of Rishabh Pant, which he does not reveal to anyone, but you know?
Answer: Rishabh is always very strong. He is not afraid of anything. Even failure does not scare him, but with time he is becoming more intelligent and focused.
IND vs NZ: 6 legends of India out, yet we are the only contenders against the world champion, this is the strength of Team India
Question: Do your friends request to meet Rishabh Pant? How is Rishabh's reaction in such a situation?
Answer: My friends have been with us since childhood. They are all part of my family and they have seen Rishabh since childhood. She all knows how busy Rishabh is after joining the national team, so no such requests come. Rishabh also treats all of them like me.
Question: What does Rishabh Pant like to do during his break from cricket?
Answer: When Rishabh is not playing cricket, he spends time with his family. Go for a walk with family or play video games. Video games are his favorite time pass.
Question: When Rishabh Pant is unable to score runs or is facing criticism, how does he come back? Or who helps them?
Answer: Rishabh Pant believes in working hard. He talks to himself and just keeps working hard. He focuses and tries to improve himself. He has matured a lot over time. He knows how to handle any kind of situation and is always ready to learn something. Her coaches are always ready to help her. He listens very carefully to the advice of his coach and learns.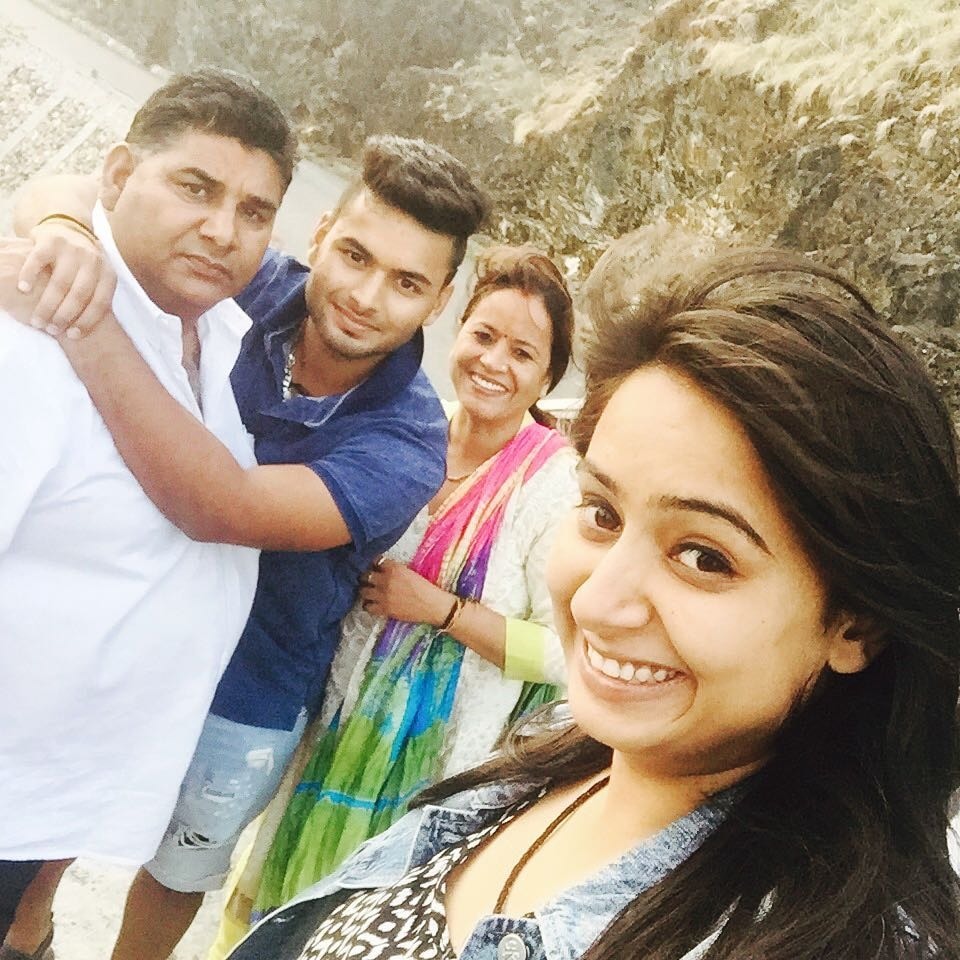 Question: Whom does Rishabh Pant admire the most in his life? Why did you enter cricket?
Answer: Rishabh considers his family the most in his life. The most important thing for them is their family. Rishabh had his own choice to enter cricket and it was also our father's dream. Rishabh started playing cricket at a very young age. He used to go from Roorkee to Delhi for cricket coaching during the weekend. For the rest of the week, he used to go to school and practice in the evenings at our school grounds. Traveling to school, studies, coaching was a really hectic schedule for a young child, but he was very active and never tired of doing it.
Read Hindi News see more online Live TV News18 Hindi website. Know related to country and abroad and your state, Bollywood, sports world, business News in Hindi, Us Facebook, Twitter, Instagram And Telegram Follow on.
Tags: Cricket news, Rishabh Pant