New Delhi. Lisa Sthalekar, former captain and commentator of the Australian Women's Cricket Team, is missing Indian spices. He tweeted a picture about it. Along with sharing this picture, she wrote that now that I have shifted to Melbourne for the whole summer. So the one thing I am missing in my kitchen is Indian spices. I will have to find a local spice shop as soon as possible.
Actually, Lisa's love for Indian spices is also because of this. Because she was born in Pune city of India and after leaving here she reached Australia and played cricket for there and later also captained.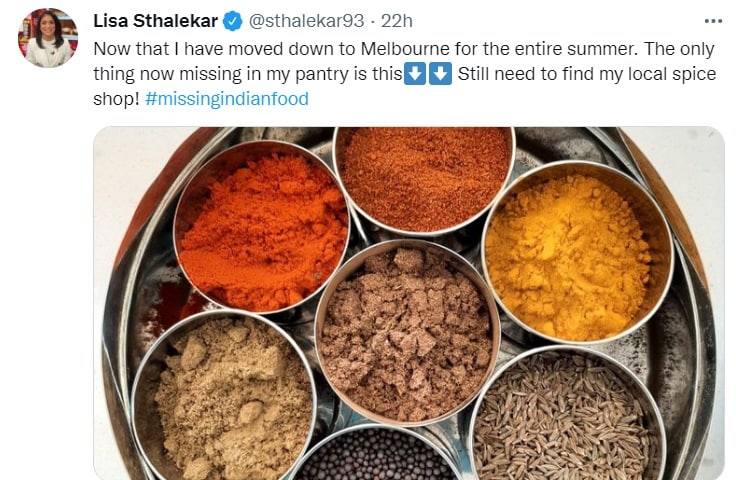 Lisa criticized the Indian team
Lisa is currently doing commentary in the ongoing series between India and Australia's women's cricket team. He had recently criticized the Indian team for the only pink-ball Test being drawn. He had said that India did not show bravery to get the result of this match. Actually, in this match, India batted for about 3 days in the first innings. During this, the Indian team played 145 overs. The first two days of this Test were heavily affected by rain. India declared their innings for 377 runs in the second session of the third day.
After this, only 1 day's play was left in the match. In such a situation, the expectation of the result was very less. But Australia tried to create some excitement in the match by declaring their innings at 240 for 9 after lunch on the fourth day of the match. But it proved to be insufficient and ultimately it was a historic Test draw.
Dhoni failed to take DRS, only 1 challenge was successful in 10; Former cricketer said- now 'carefully take review system'
150 km from Umran. The secret of hourly bowling is the tennis ball, know why you did not get more chances
Interesting story of Lisa's arrival in Australia
As far as Lisa is concerned, the story of her reaching Australia is quite interesting. Actually, Lisa was left behind by her parents in an orphanage in Pune. Because he could not take care of them. He was later adopted by a doctor, who brought Lisa to America. After spending a few years there, the doctor came to Kenya with his family and then settled in Australia. In childhood, the father had given Lisa admission in a cricket club.
Here he learned the nuances of cricket and one day played for Australia and then captained the cricket team of this country. After retiring from cricket, Lisa is trying her hand at commentary. Apart from IPL, she has also been seen doing commentary for international cricket matches.
Read Hindi News see more online Live TV News18 Hindi website. Know related to country and abroad and your state, Bollywood, sports world, business News in Hindi.