New Delhi: In the 45th match of IPL 2021, Punjab Kings defeated KKR by 5 wickets. In this match, Punjab captain KL Rahul scored a brilliant fifty and gave victory to his team. But in this match an incident also happened due to which a big controversy has arisen. After this match, the on-field umpires are constantly being targeted.
There was a ruckus on this catch
When KL Rahul was batting brilliantly during Punjab's batting in this match, KKR fielder Rahul Tripathi took a brilliant catch at the last minute. But there has been a big ruckus on this catch. In fact, during the innings of Punjab, Shivam Mavi came to throw the 19th over. On one ball of this over, Rahul played a shot in the air, but Tripathi took his brilliant catch while running on the boundary. But the on-field umpires handed over the decision of the catch to the third umpire. After watching the replay of this catch for a long time, the third umpire decided that the ball was touching the ground and he gave Rahul not out.
Also read-IPL 2021: 22-year-old bowler threatens Jasprit Bumrah, may leave behind in this matter
severely furious
Former Kolkata Knight Riders (KKR) captain Gautam Gambhir and former England spinner Graeme Swann have criticized the third umpire for not validating a crucial catch by Rahul Tripathi during the IPL 2021 match between KKR and Punjab Kings. . The Punjab team led by Lokesh Rahul defeated KKR by five wickets. The result of this match could have been different if the catch caught by Tripathi had not been declared invalid. At the time when Tripathi took the catch, Punjab needed 11 runs in nine balls.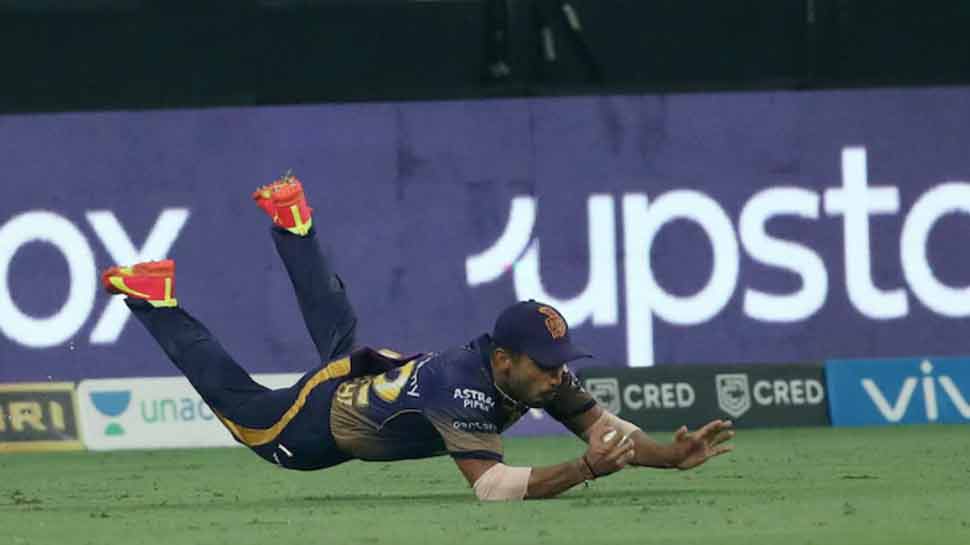 Umpires were not clear about the catch
Rahul Tripathi dived to the boundary and took the best catch but the on-field umpire was not sure whether he had caught the catch correctly or not. After this the decision was left to the third umpire. Third umpire Anil Dandekar looked at the catch from different angles and decided to give not out.
Swann also criticized
After the match, Gambhir and Swann criticized the third umpire. Gambhir told Star Sports, 'It was shocking, it can end someone's campaign. He shouldn't have seen the replay more than once. Had he got Rahul out, things would have been different. We cannot tolerate such setbacks in IPL. Swann said, 'It was the worst decision of third umpiring that I have not seen till now.'
Click here for the latest and interesting sports news Zee News's Sports Facebook Page like to