New Delhi: Everyone remembers the controversy in the married life of Indian team fast bowler Mohammed Shami and his wife Hasin Jahan. Shami's wife Haseen Jahan is very active on social media. People troll him fiercely on social media. But this time Haseen has shared some photos of her daughter, not herself, after which people are trolling her fiercely.
People remembered Shami
Hasin Jahan recently shared some photos of her daughter on Instagram. Seeing these photos, people have constantly remembered Mohammed Shami in their comments. Actually, in this photo, Haseen Jahan's daughter is holding a fake gun in her hand and she is seen aiming in a game. Commenting on this post of Haseen, people said that her daughter looks exactly like Shami. So at the same time many users said that this is a small Shami.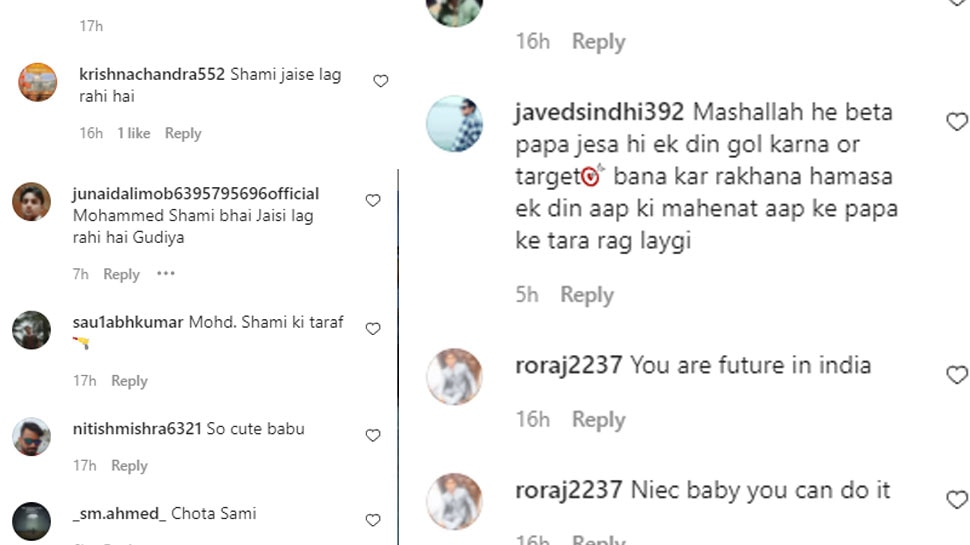 Even before there have been trolls about daughter
Hasin Jahan had shared a video on Instagram even before this, in fact this video was of his daughter only. In this video, she is seen doing a dance step. On social media, users say that what Haseen Jahan is doing with her daughter. Not only this, people called him very bad for teaching all this to his daughter. People on Insta had also asked Haseen Jahan to not make her daughter like herself.
There was a big dispute with Shami
In 2018, Mohammed Shami was booked under charges of assault, rape, attempt to murder and domestic violence by his wife Hasin Jahan. Hasin Jahan had filed a case against Shami and his brother. A case was registered against Shami under section 498A (dowry harassment) and section 354 (sexual harassment) of the IPC, while his brother Hasid Ahmed was booked under section 354 (sexual harassment).
Let us tell you that Mohammed Shami married Kolkata's model Haseen Jahan on 6 June 2014. Haseen was a model. Then she became a cheer leader of Kolkata Knight Riders. During this both of them met and both of them gave heart to each other. Then Shami went against the wishes of the family and got married. Shami also became the father of the daughter on 17 July 2015.
Still not divorced yet
Hasin Jahan has been living separately with her daughter for a long time due to a dispute with Mohammed Shami. The dispute between these two is going on for a long time. Let us tell you that there is no divorce between the two yet.