New Delhi: Talented all-rounder Shardul Thakur got the lottery just before the ICC T20 World Cup 2021, now he is ready to show his glory in this global tournament.
Shardul Thakur in main team
Shardul Thakur was earlier kept in the standby player of Team India for the T20 World Cup, but after his impressive performance in the IPL, he was included in the 15-man main squad. Given. Shardul replaced Axar Patel, due to which Patel has now become a reserve player.
Also read- T20 WC 2021: These 4 teams will enter the semi-finals! big prediction made
Vaughan praises Shardul
Michael Vaughan is considered the biggest critic of Team India, but this time he has praised Indian cricketer Shardul Thakur. Vaughan gets a glimpse of former England all-rounder Ian Botham in Shardul.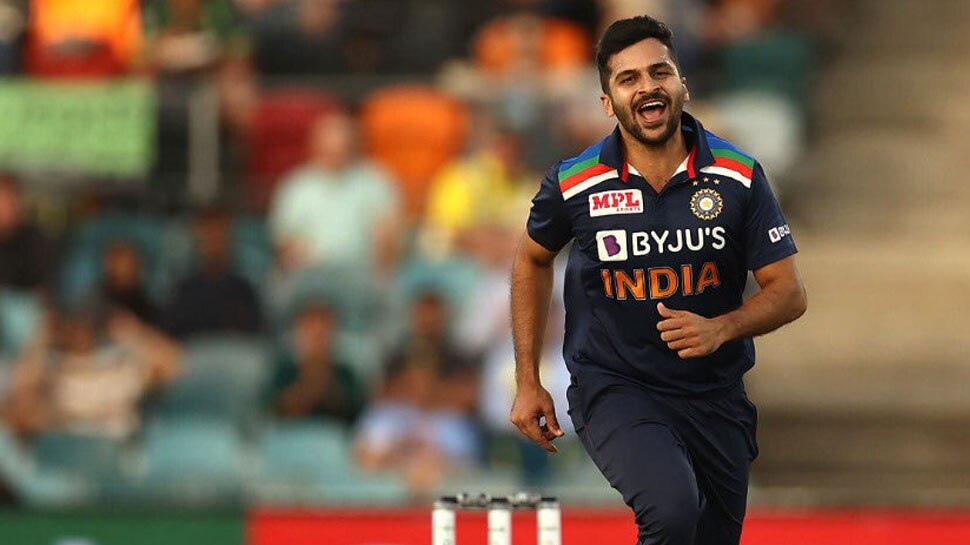 'Ian Botham is like Shardul Thakur'
Michael Vaughan told Cricbuzz, 'Last week I was with Lord Botham and he is really Lord. Shardul Thakur is very much like Botham. He takes the ball in his hand and changes things. He has done this in the Test series as well and in the IPL as well. Team India's mentor was behind the stumps in IPL, he was captaining them.
Shardul's luck turned because of Dhoni!
Former England captain Michael Vaughan believes that Shardul Thakur became the mentor of Team India for the T20 World Cup only at the behest of MS Dhoni. Shardul Thakur) was removed from the list of standby players and given a place in the 15-member main squad.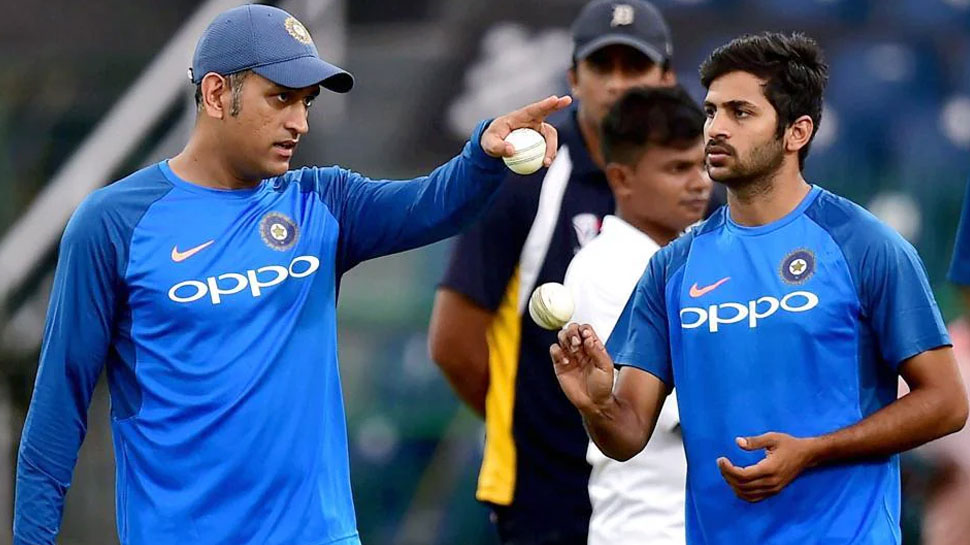 'Dhoni must have made a phone call'
Michael Vaughan further said, 'I think Dhoni must have called the head coach of Team India, Ravi Shastri and captain Virat Kohli, and talked about them. It will happen. Shardul has the power to turn the match on the ground.
Indian team for T20 world cup
Virat Kohli (capt), Rohit Sharma (vice captain), KL Rahul, Suryakumar Yadav, Rishabh Pant (wk), Ishan Kishan (wk), Hardik Pandya, Ravindra Jadeja, Rahul Chahar, Ravichandran Ashwin, Shardul Thakur, Varun Chakraborty, Jasprit Bumrah, Bhuvneshwar Kumar, Mohammed Shami.
Standby: Shreyas Iyer, Axar Patel and Deepak Chahar
Coach: Ravi Shastri.
Mentor: MS Dhoni.
Team India's schedule for ICC T20 World Cup 2021
India vs Pakistan – October 24, 7:30 PM IST, Dubai
India vs New Zealand – 31 October, 7:30 PM IST, Dubai
India vs Afghanistan – November 03, 7:30 PM IST, Abu Dhabi
India vs B1- November 05, 7:30 PM IST, Dubai
India vs A2 – November 08, 7:30 PM IST, Dubai
Semi-finals 1- November 10, 7:30 PM IST, Abu Dhabi
Semi-finals 2- November 11, 7:30 PM IST, Dubai
Final – November 14, 7:30 PM IST, Dubai.
Click here for the latest and interesting sports news Zee News's Sports Facebook Page like to