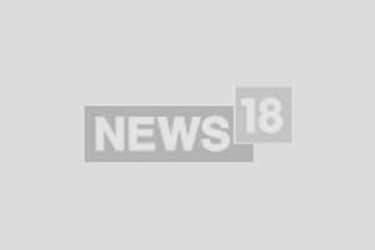 India has to play 4 out of 5 matches of its group stage in Dubai. If you look at the record of the last few years, the mood of the pitch has not changed much here. (Photo-AP)
(India Vs Pakistan: The toss is going to play a very important role in this pressure match between India and Pakistan. Anyway, the weather in UAE is changing a bit at this time. Let's take a look at the mood of the weather…
Dubai. Everyone is eagerly waiting for the biggest match in the T20 World Cup today. Team India will compete with Pakistan (India Vs Pakistan) at 7.30 pm. History, records and recent form are with Team India. But in the short format of T20, Pakistan's team can also dodge. In the T20 World Cup, India has beaten Pakistan 5 times so far. Team India would like to score it 6-0. But what is the weather like? Will it rain in Dubai (Dubai Weather Update)? Let's take a look at the weather patterns… India vs Pakistan Live score will be available on News18 Hindi's Cricket and T20 World Cup page from 7.30 pm onwards.
Good news for fans from Dubai. The weather will be clear in Dubai this evening and there is no chance of rain. In the evening the temperature will be around 31 degree Celsius. Whereas the wind will blow from south to east at a speed of 7 km per hour. Apart from this, the humidity will be around 70 percent in the evening. That is, wonderful weather for cricket.
important role of the toss
The toss is going to be a very important role in this pressure match between India and Pakistan. Anyway, the weather pattern in UAE is changing a bit at this time. The heat is coming down. In the evening, the effect of dew can also affect the match. Let us tell you that in the year 2020, the heat was more in the first half of the IPL match, then after winning the toss and batting first, 77 percent of the matches were won. But in the second half, the teams had won after chasing in 77 percent of the matches. Let's see what Virat Kohli and Babar Azam did.
read this also:- IND Vs PAK: Seeing these records of India, Pakistan's senses will fly away! Virat Kohli and Rohit Sharma are enough
pitch mood
India has to play 4 out of 5 matches of its group stage in Dubai. If you look at the record of the last few years, the mood of the pitch has not changed much here. During the last two IPLs, the average score here has been between 150-160. Fast bowlers have got more wickets. As far as the record is concerned, the fast bowlers spend 27 runs for every wicket here. Whereas spinners give an average of 32 runs for a wicket. In such a situation, the teams of India and Pakistan can land here with 3-3 fast bowlers.
Read Hindi News see more online Live TV News18 Hindi website. Know related to country and abroad and your state, Bollywood, sports world, business News in Hindi.