New Delhi: A few days ago there were some rumors about the Indian cricket team captain Virat Kohli, in which Ravichandran Ashwin was also named. Ravichandran Ashwin, who is considered to be the best spinner of Indian cricket, has revealed on this issue. Whatever rumors were going on Ashwin has told them to be false.
What were the rumours?
In fact, Virat Kohli had recently decided to leave the T20 captaincy after the end of the T20 World Cup, after which there were reports that some senior players of the Indian team were unhappy with the captaincy of Virat Kohli and he A complaint was also made to BCCI secretary Jay Shah regarding this. Ravichandran Ashwin's name was also included in this, about which Ashwin exposed this false news.
Jokingly took the class of trollers fiercely
On Thursday i.e. yesterday Ravichandran Ashwin posted the story on his Instagram, in which he wrote, 'I am looking for a handle whose name is Fake News.' Ashwin further wrote, 'Thank you guys, I got it. I have heard that he has changed his name to IANS. Let us tell you that the names of Cheteshwar Pujara and Ajinkya Rahane were also included in this false news.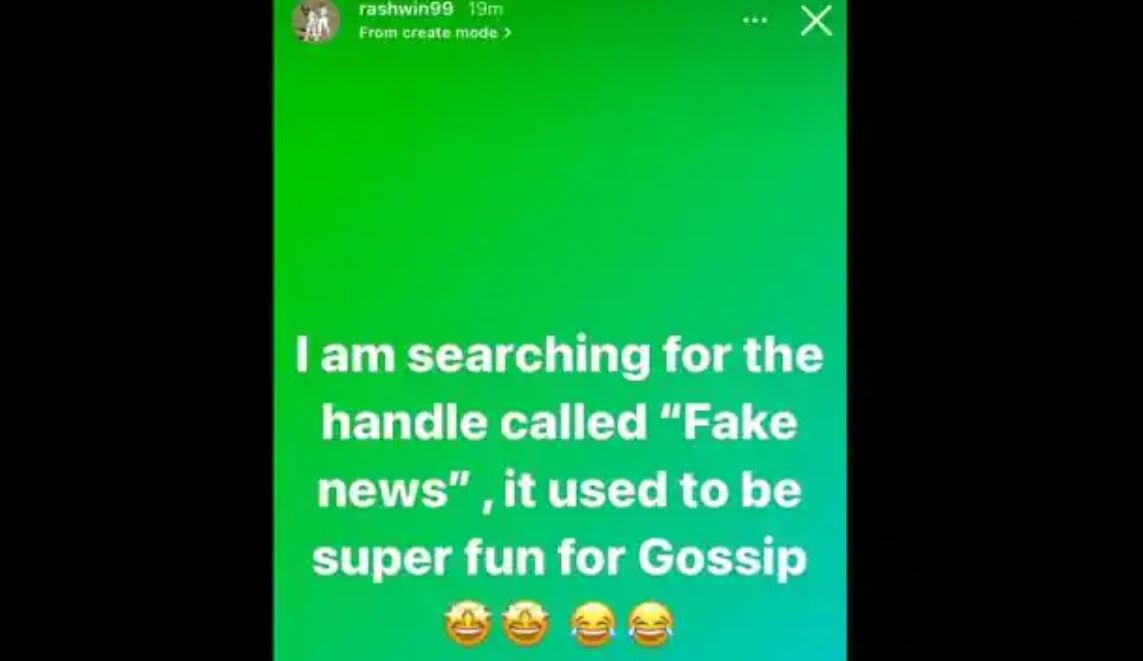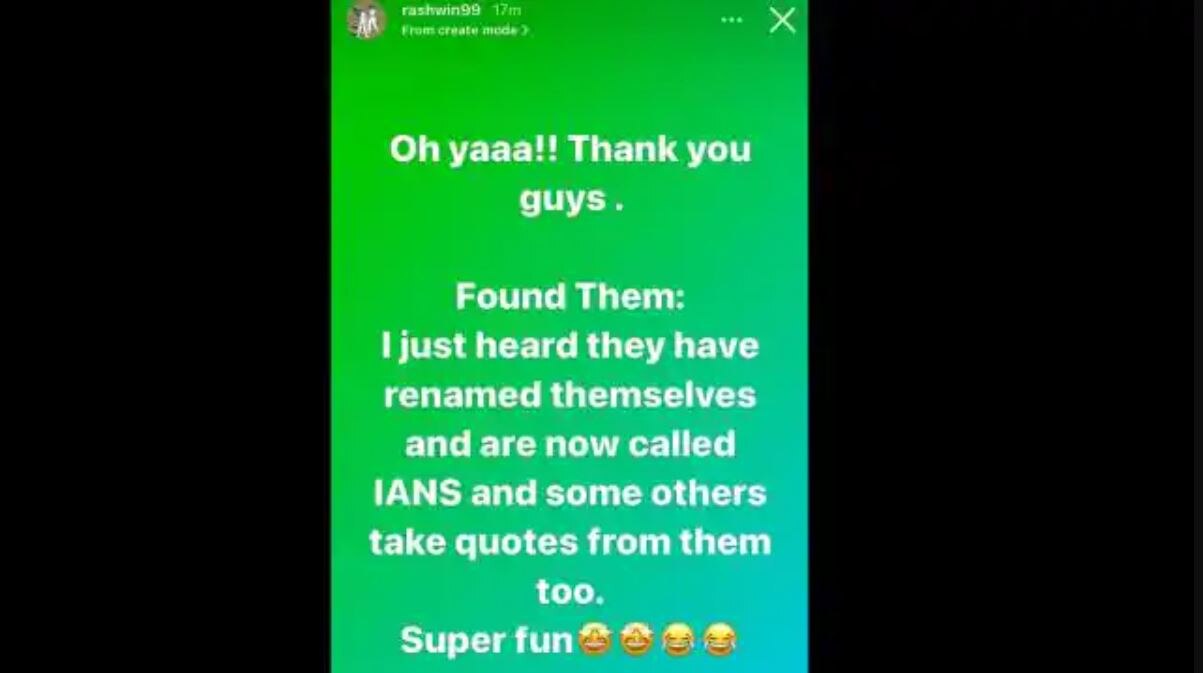 BCCI treasurer Arun Dhumal has already given clarification
Before Ashwin, BCCI treasurer Arun Dhumal had given his reaction on this. He had said, 'The media should not write anything superfluous. I am saying with full claim that no one has complained about Virat Kohli. BCCI cannot explain every false news. Right now there has also been some news about the change in the T20 World Cup squad of the Indian team. Now who has spread this?' So far no one has commented on this matter. Ashwin is the first cricketer, who has given his reaction regarding this. Even Virat Kohli has not given any reaction on this yet.